As Esan, we are committed to contributing to a sustainable future in all our activities and to protect the balance of human, environment, and society and business continuity:
We build relationships with our stakeholders based on love, respect, tolerance, solidarity, contribution, communication and common sense.
We care about our employees' happiness, commitment, development and work - private life balance.
We assess the effects of our activities holistically in the triangle of human, environment, and future starting from the initial decision stage.
We conduct environmental management with a minimum impact approach.
We embrace and respect cultures, habits and values of societies; we contribute to social development.
We use our expertise for profitable growth and productivity; audit for continuous improvement; we evolve and develop with an innovative and visionary perspective.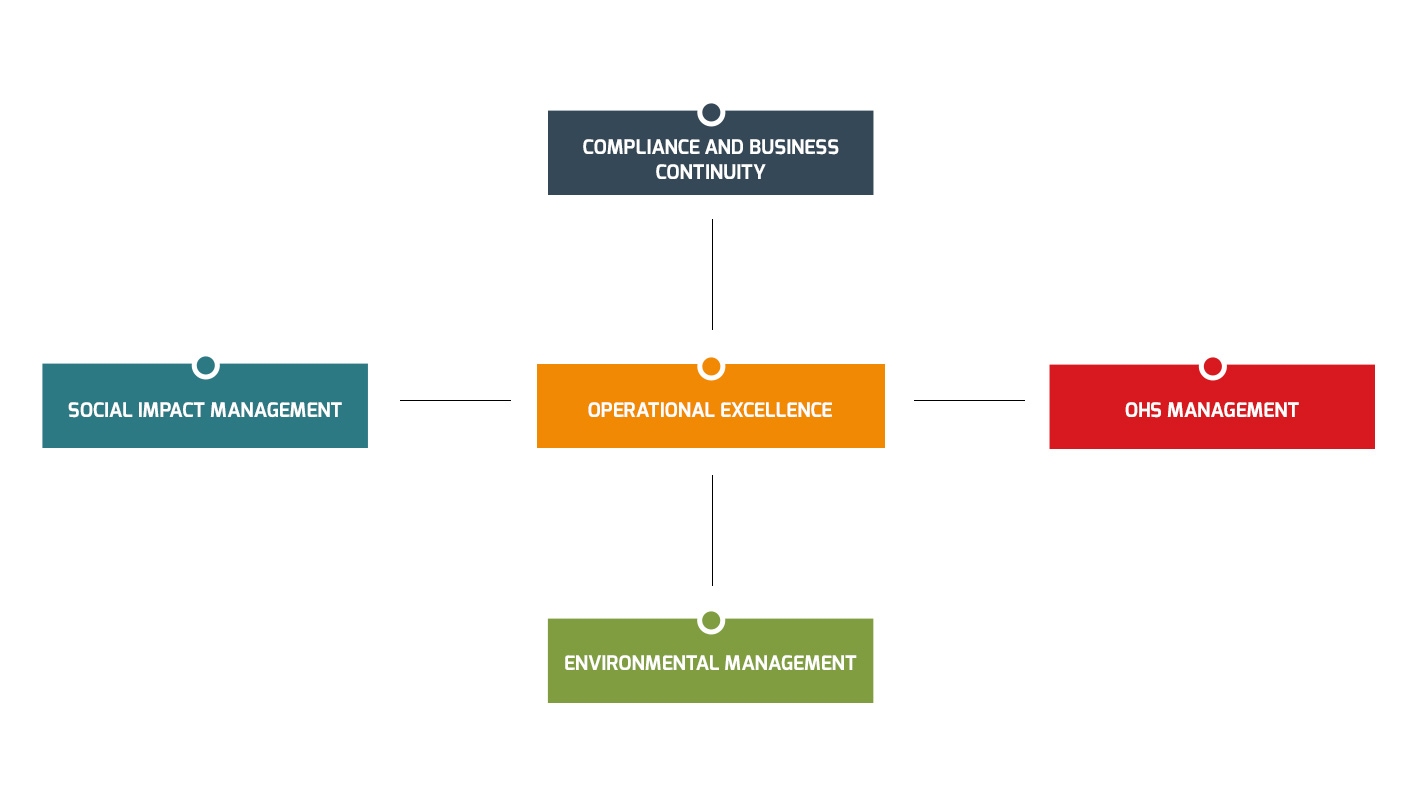 With Esan's Sustainability Model of "Stronger Together", we are aiming to create a better future by combining yesterday's experience with today's practices. For this purpose, we obtain universal values, follow the United Nations' Sustainable Development Goals and maintain the balance among human, environment, society and business continuity under all circumstances.
In this respect, with the guidance of operational excellence approach in all our activities;
Within the framework of our OHS policy, we ensure the adoption of our occupational health and safety approach by all individuals and create healthy and safe work environments.
We adopt minimum impact approach and ensure the sustainability of the ecosystem in our fields of activity in line with our environmental policy.
We support the development of both society and individuals with our policies and practices developed on positive social impact creation.
While maintaining business continuity, we comply with national and international laws; we observe ethical rules and rights; We protect universal values such as equality and justice with politics, internal regulations, practices and systems.