Sustainable Business Carbon Management Award
SUSTAINABLE BUSINESS AWARDS - CARBON MANAGEMENT AWARD
Organized by the Sustainability Academy, the Sustainable Business Awards was held for the 7th time this year. Esan was awarded in the Carbon Management category!
In the Sustainable Business Awards, where we won the Best Sustainable Innovation Project award last year, we took part in the finals in three categories, namely Carbon Management, Energy Management and Sustainable Innovation, with our "Grinding Circuit Innovation for Superior Efficiency" project implemented at our Balya Facility.

While shaping our way of doing business with a sustainable mining approach, we aim to provide "minimum impact to the environment, maximum contribution to society". In this direction, we carry out comprehensive efficiency and energy, water, air, soil and waste management practices for the sustainable production of limited resources in nature.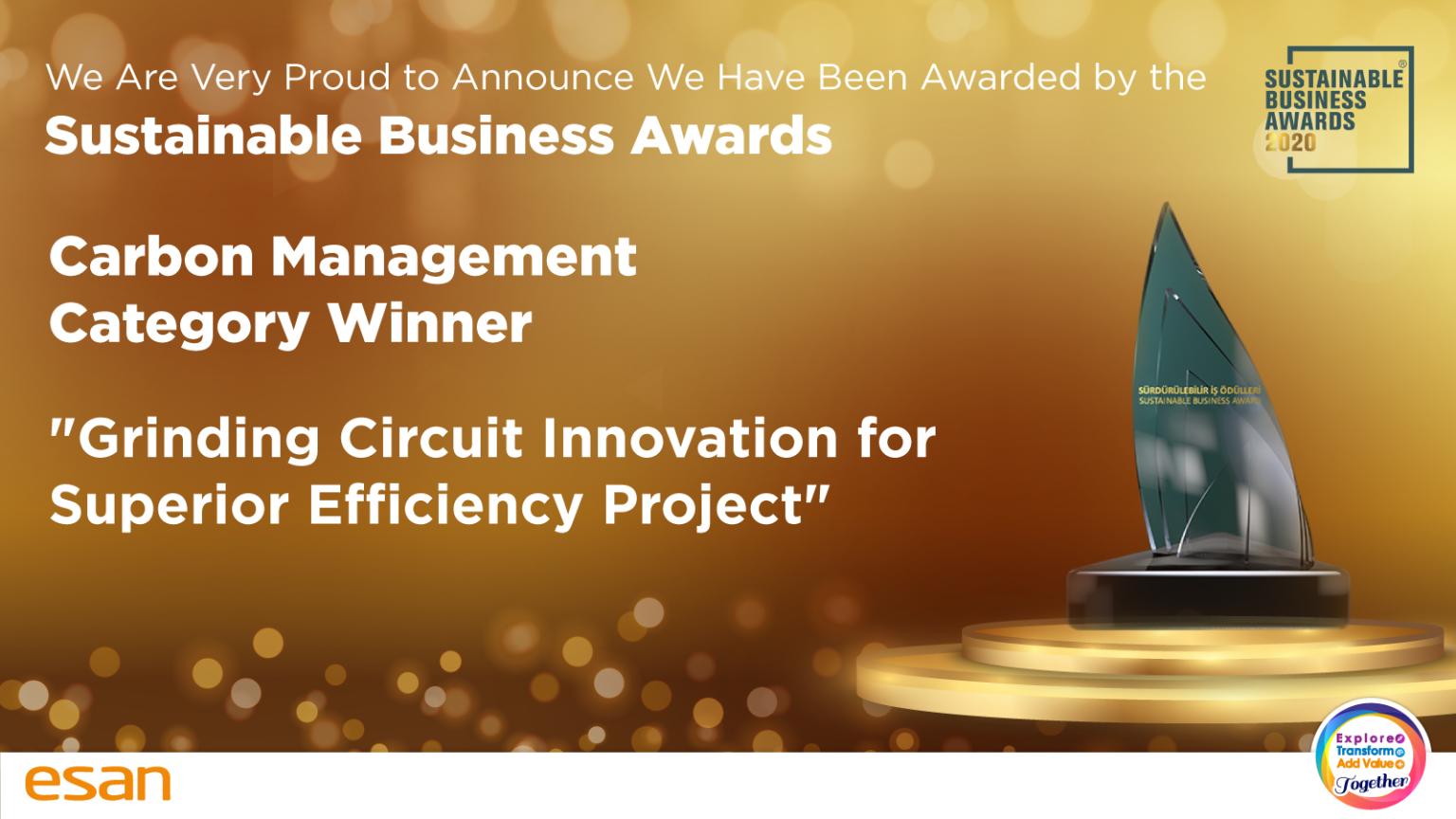 With this innovation project which is compatible with r United Nations Responsible Production and Consumption Goal, we increased our capacity without installing an additional unit and reduced our energy use and carbon emissions by 25%.