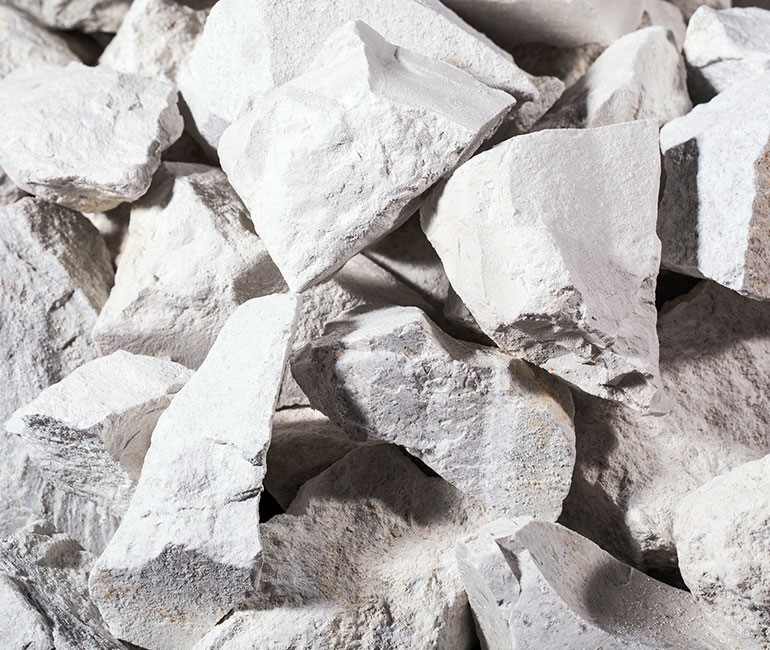 REFINED KAOLIN
Kaolen, also known as "China Clay", comes from the clay family and forms primary deposits. It is a mineral with a white firing color in alumina silicate family by layered structure and in the form found in nature.
However, it is used as a suspension agent due to its lamined structure in slurry and glaze resipes, and it is an indispensable structure stone in mast while affecting casting performance in slurry.
The refining process for kaolen is carried out to increase the purity and casting performance of kaolin.
For more information