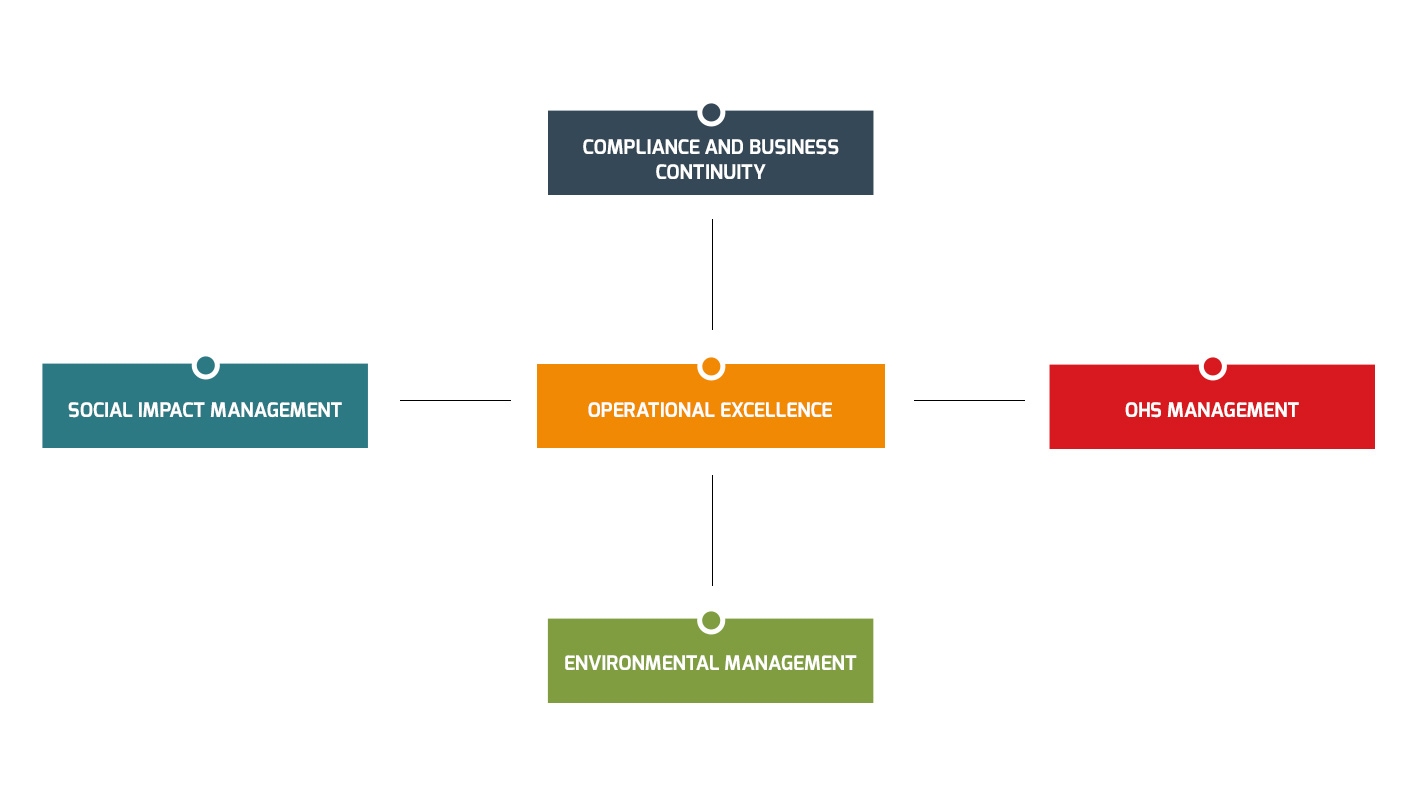 With Esan's Sustainability Model of "Stronger Together", we are aiming to create a better future by combining yesterday's experience with today's practices. For this purpose, we obtain universal values, follow the United Nations' Sustainable Development Goals and maintain the balance among human, environment, society and business continuity under all circumstances.
In this respect, with the guidance of operational excellence approach in all our activities;
Within the framework of our OHS policy, we ensure the adoption of our occupational health and safety approach by all individuals and create healthy and safe work environments.
We adopt minimum impact approach and ensure the sustainability of the ecosystem in our fields of activity in line with our environmental policy.
We support the development of both society and individuals with our policies and practices developed on positive social impact creation.
While maintaining business continuity, we comply with national and international laws; we observe ethical rules and rights; We protect universal values such as equality and justice with politics, internal regulations, practices and systems.